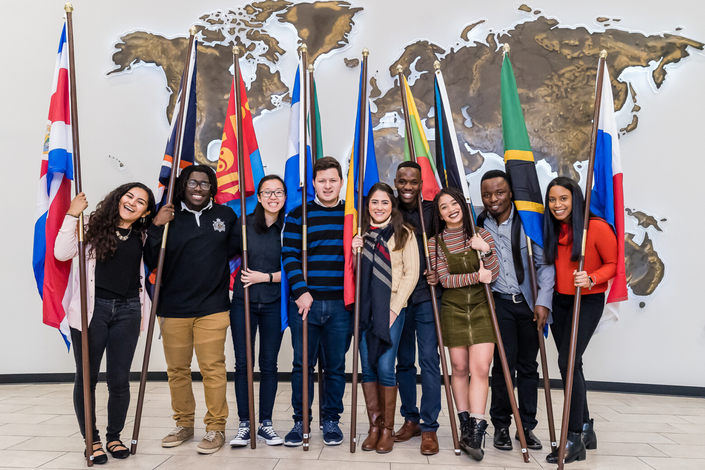 Pre-Arrival Orientation for International Students
Preparing international students for life in America
Congratulations on beginning your journey towards joining us on the campus of Oral Roberts University. The aim of this Pre-Arrival Orientation is to provide you with the necessary information you will need to succeed as an international student here at Oral Roberts University.
Meet Your International Student Center Leadership Team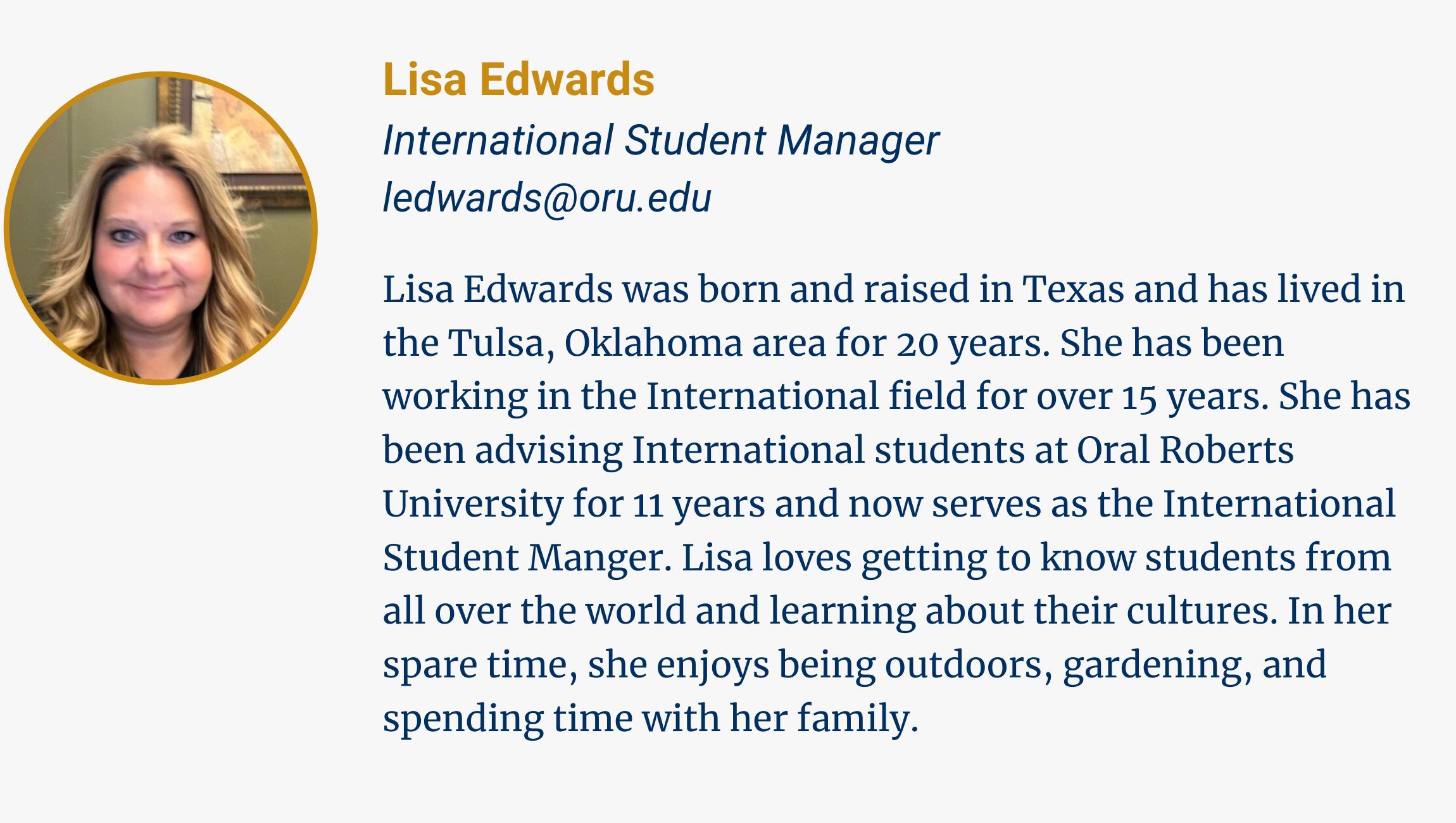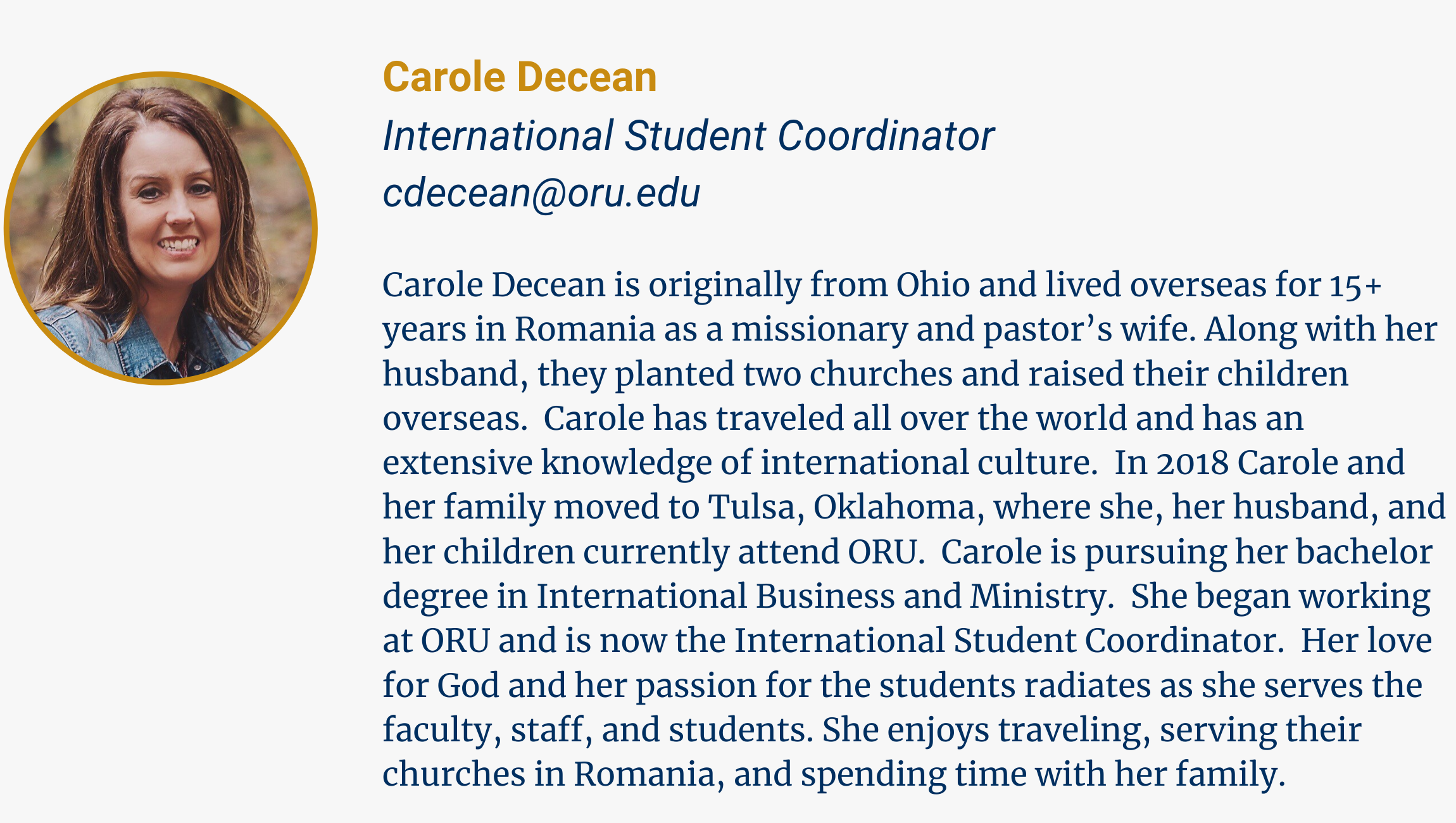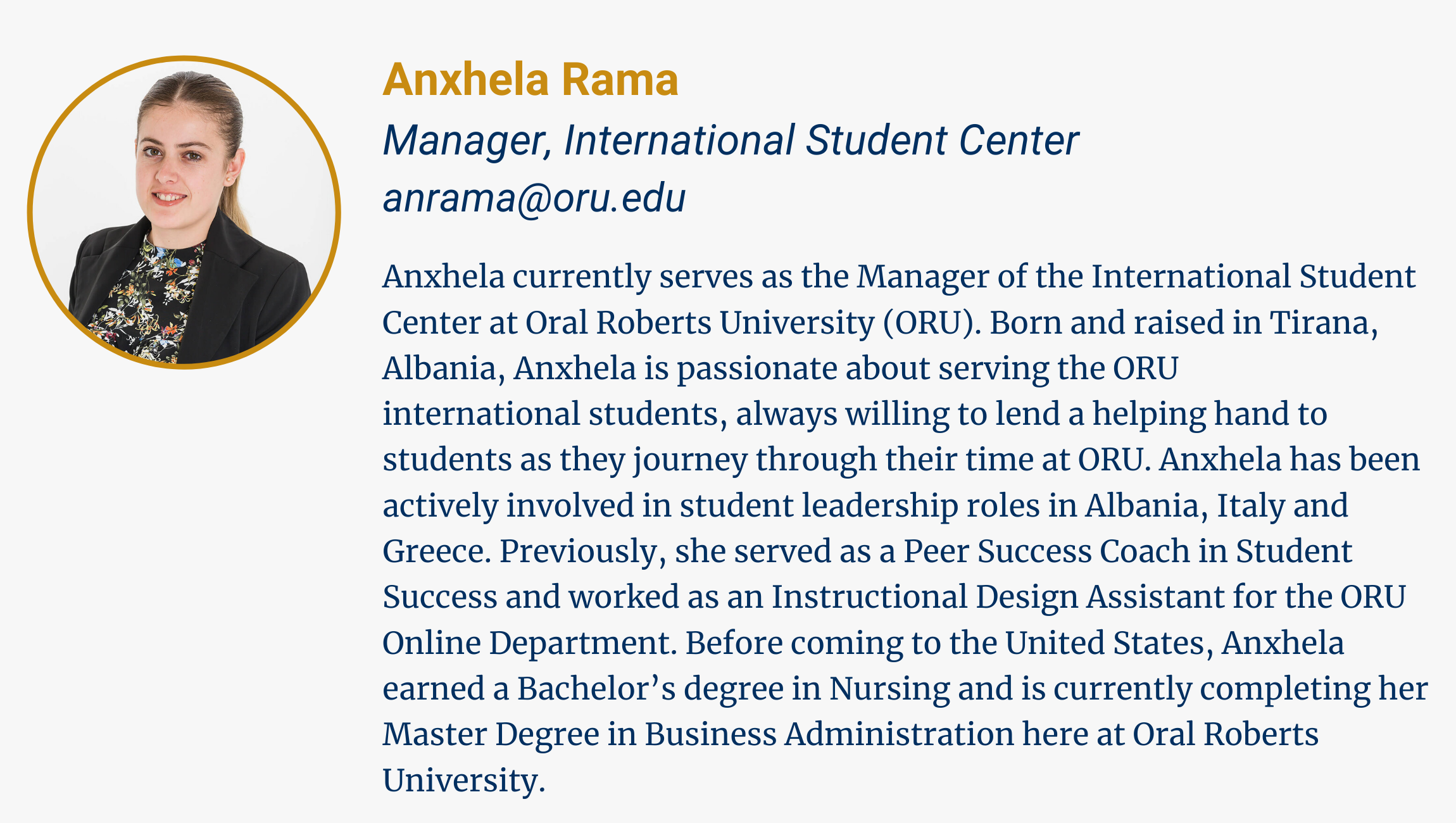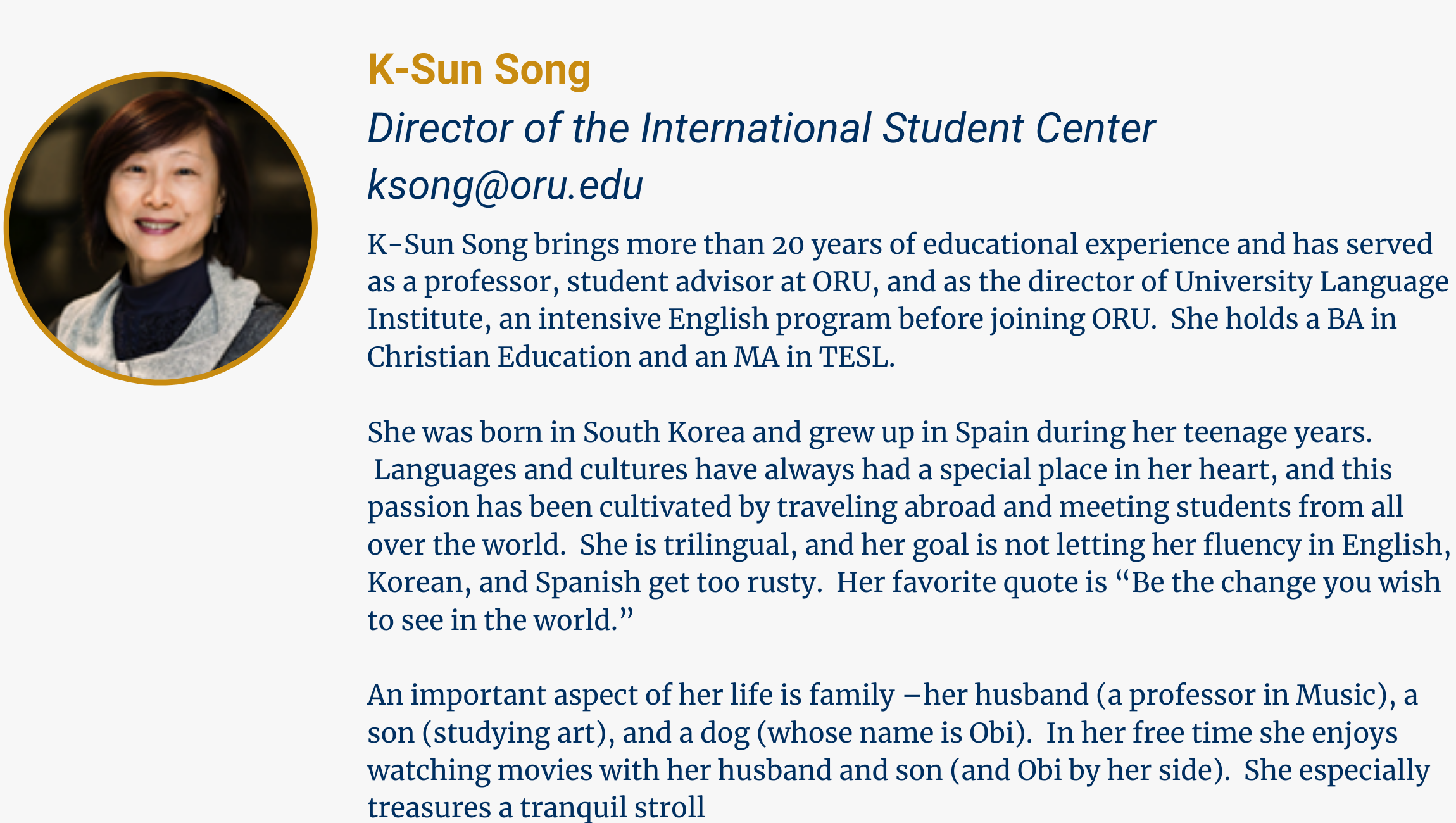 Frequently Asked Questions
When does the course start and finish?
The course starts now and ends on the first week of class
Where is the International Student Center located?
The International Student Center is located on the 1st floor of the Claudius Dorm